AMP, Mobile Series Phase Converter - This AMP unit is part of our Mobile Series phase converter line that is manufactured in the USA by American Rotary and will convert 1 to 3 phase power and provide 100% power for 208-250V equipment.

The AMP unit comes standard with one 3 phase breaker, one 3 phase receptacle, a 6 foot single phase input cord with plug and installed casters for a fully mobile phase converter. These built in features allow this unit to be little to no installation costs!

In addition, this unit comes built with our top of the line Smart Series features to run any and all load types making this unit fully versatile for your needs!
Tier 1: 1 Breaker and 1 Receptacle
Tier 2: 2 Breakers and 2 Receptacles
Tier 3: 3 Breakers and 3 Receptacles
Images shown as Tier 3. 

See our Entire Shop List 

One Download ... All the Info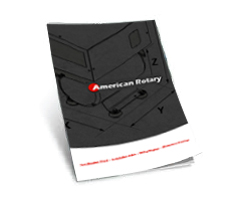 Specification Sheet, Wiring Diagram, Installation Guide, Dimensional Drawings

BUY WITH CONFIDENCE
Meeting the demands of tough industrial applications with dependability & quality.
American Rotary has become a trusted name in the industrial Power Industry.